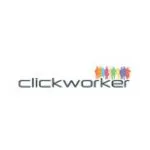 Search engines such as Google, increasingly go for target group specific content. Google users should receive a result that is individually tailored to their search inquiry. Google is increasingly relying on the direct delivery of matching keywords and information that are directly displayed to the Google user in the search result.
As a result, SEO measures such as link building and the use of keywords continue to fade into the background. Black-Hat-SEO doesn't work at all any more. Google recognizes and punishes pertinent measures.
In contrast, user specific content is now more important than ever before, it ensures continued visibility in the search engines.
We have collected useful information regarding various user specific content types. Content that is tailored to meet your offer and appeals to your target group.
Find out more about the respective content types, how to use them and how they can ensure more success in the Web: