Without a steady flow of potential prospects, no business can gain a fair share of the market and grow exponentially. That's why leads are the brick-and-mortar of every company — especially in B2B industries. As a matter of fact: 79% of marketers consider generating better quality leads the top priority when it comes to their growth objectives.
This guide will cover the following:
What lead generation is and why it's essential for your company's success
Best lead acquisition sources/channels to keep your sales pipeline full
7 strategies to take your B2B lead generation plan to the next level
Ready? Let's get started…
What Is Lead Generation?
Lead generation is the practice of planning, building, and developing relationships with prospective clients. The purpose of this approach is to get more leads interested in your business offers and convince them to convert.
There are a lot of ways to execute your lead generation strategy and attract new clients. Companies have to find targeted prospects with their contact details before salespeople can initiate personalized outreach. For B2B businesses, the most popular lead gen mediums are SEO, content marketing, social media marketing plans, paid advertisements, etc.
Before we get into the nitty-gritty of lead generation, let's first understand what leads are…
What Is a Lead?
A lead is any potential client that matches your ideal customer profile (ICP). They're likely to be interested in your products or services if you approach them. So that makes them ideal for your marketing and sales teams to focus on.
New leads could enter your sales funnel from any source online such as Google or LinkedIn. Before they convert, they have to go through all the buying stages — from awareness and interest all the way to decision making.
Why Is Lead Generation Important for B2B Companies?
As a strategy, lead generation has existed for well over a century when businesses had to use traditional tactics to get new prospects. For instance, sales teams had to rely on door-to-door, referrals, or direct mail to find prospective customers.
In this day and age, lead generation still has a lot to offer and is a key practice for any company that's serious about its growth. In fact, generating leads the right way is a guaranteed way to transform your b2b business in a few weeks.
Here are four major benefits lead generation can offer your B2B business:
1. Attract More Prospects
If you're not actively chasing new prospects and reaching out to them, your sales team will struggle to close any deals. The main benefit of lead generation is that it helps you attract potential customers into your sales funnel and persuade them to buy from you.
That's exactly why lead generation is the top priority for 50% of marketers today.
2. Get Higher Quality Leads
It's one thing to get a lot of people inquiring about your products and services. But another to get prospects who are actually interested in buying your solutions.
Lead targeting is everything when it comes to scaling your B2B business the right way. A strong lead generation strategy can help you find and engage top-quality prospects — which you can then convert through lead nurturing and qualification.
High-quality leads have higher conversion rates because they're more likely to be interested in your product or service. By developing an ideal customer profile (ICP) from the start and using it for prospecting and outreach, you'll be able to easily reach your most valuable potential buyers.
Aside from that:
Lead generation is also an excellent way to cultivate and maintain positive relationships with customers in the long term. If you're continuously providing value to existing clients, you can expect them to stay loyal to your brand and even promote it to others.
3. Reach Newer Markets
The biggest challenge facing B2B businesses trying to expand into new industries is getting clients. And it's impossible to build brand awareness so quickly or rely on word-of-mouth when there's a lot of competition.
That's when lead generation comes into play!
What makes this approach so crucial is that it can help companies break into new markets and dominate them quickly. A solid lead gen plan may start attracting new prospects to your sales funnel within the first few months of entering the new industry. This enables your enterprise to test business ideas fast with real prospects and validate the market.
4. Raise Brand Awareness
The truth is, most of the leads you generate aren't going to convert. The majority of the contacts in your lead list may already be using a competitor or may not need your services at the moment.
But:
Everyone entering your sales funnel will be aware of your brand's existence and will have a positive impression of it. That also applies to anyone that consumes a piece of content you create and publish on your business blog or social media profiles.
That creates a snowballing effect that will broaden your reach over time and make your company more memorable in the industry. So the next time a prospective client faces a problem relevant to what you're providing, you'll be on top of their mind.
What Are the Best Lead Sources for B2B Companies?
Here's our list for the most effective channels for lead generation for B2B companies:
Content Marketing
Content creation is an excellent way to attract quality leads to your B2B business. By producing highly-engaging informational content in different formats, you'll be able to reach your target customers and get them interested in your offers.
There's a variety of ways content marketing can help you generate new leads. Depending on the format of the piece you create and where you promote it, you can reach many prospects across different mediums and capture their interest. That's why content creation has become a marketing priority for the biggest companies in the world.
Now:
Content marketing can only work if you have a company website with opt-in forms where new leads can give you their information. For example, if you create an ebook and promote it online, potential buyers should be able to get access to it after giving you their contact details. This gives you the option to reach out to them later and initiate sales conversations whenever you're ready.
Search Engine Optimization (SEO)
SEO is one of the best lead generation techniques for driving quality visitors to your website and converting them into buyers. And that's true for two reasons:
The lead quality is incomparable to the other strategies
It's a cost-efficient approach that drives sustainable results in the long-term
The way SEO will help you generate quality leads is simple:
First, you need to build a powerful website for your brand that's fully optimized for SEO. This is important for ensuring page #1 rankings once your content starts to appear on Google.
Then, you have to produce a lot of articles targeting specific keywords in your industry. The content you create needs to be educational and engaging so that it appeals to both Google and your target buyers.
Keyword research is a crucial step in your SEO journey, so be sure to get help from experts to ensure that you're not wasting time on the wrong topics.
Finally, your blog articles will then begin to rank in higher positions on Google. This will attract many relevant prospects to your site each month — which you can then convert with the right offer.
The only downside to SEO is that it actually takes time before you'll start to see results.
If you're a new company in a competitive B2B industry, it will take you months before you begin to rank high and get quality prospects. So as a start, you need to be patient and create a lot of useful content for your brand.
LinkedIn Sales Navigator
LinkedIn Sales Navigator is a business network that allows professionals to search for and connect with big brands and business owners around the world. It's the best platform for B2B companies to find high-quality leads quickly and engage them in sales conversations.
Before you start searching for prospects using Sales Navigator, you must create a solid business page and personal profile to showcase your brand credibility and expertise. This will help position you as a subject matter expert and can significantly increase your chances of getting responses.
In the LinkedIn Sales Navigator menu, you'll get several filtering options that can improve your search results. You can target prospects based on a lot of attributes — including their job title, location, functions, industry, years of experience, company type, and headcount.
Here's a quick example:
Let's say you are a B2B SaaS company that helps businesses scale through automation and workflow streamlining. You can target CEOs of small companies (11-50 employees) that are currently using one of your competitors but are still facing problems with tracking business performance or organizing communication channels.
Sales Navigator will then show you hundreds of profiles, which you can all save into a new lead list and then import into your CRM.
Social Media Marketing
Social networks are an excellent option for connecting with your preferred B2B audience. And the best part about this is that social media marketing can easily be integrated into your existing lead gen process.
To put that in simpler terms, it costs you nothing to grow a presence on any social network. And if done correctly, you can easily drive tons of quality traffic back to your landing pages — just by recycling or resharing existing content on multiple social platforms.
Now…
To successfully generate leads with social media, you need to develop a strong marketing plan and get on the right platforms from the start. For instance, sharing infographics on Instagram is never an ideal approach to finding B2B business professionals in your industry.
The best social platforms for B2B companies are LinkedIn, Twitter, and Facebook — which you can use simultaneously. Other social platforms may also work depending on your industry and what your target prospects prefer.
As for your presence on these social networks, you can start by sharing existing articles on your blog. You may also post status updates about your company or engage in discussions about trending topics and news in your industry.
Paid Ad Campaigns
Paid advertising is another popular lead generation strategy that can guarantee a steady flow of qualified leads in a short time. Even if you're a new B2B company in a highly-competitive industry, you can still get a piece of the pie and boost your sales numbers.
Online paid ads show up on various digital channels, including search engines, social platforms, web applications, and third-party websites. You can basically reach any potential customer anywhere, as long as you perfect your targeting.
For your PPC campaigns to attract a lot of new clients, you trained marketing and sales teams to help you set up your ads. These experienced specialists will choose the right keywords that can lower your costs, build better landing pages, write more captivating ad copies, set up retargeting campaigns, etc.
What Is Ad Retargeting?
Retargeting ads are especially effective for reaching people who have expressed interest in your company before. When someone visits your website or clicks on your ad but doesn't convert, you can retarget them repeatedly to stay on top of their mind. This is a super efficient way to harvest the low-hanging fruit and increase conversions.
It's important to track the results of each campaign so that you're able to create better ads in the future. Marketing reports will provide a lot of insight into how different ads have performed, what your best marketing channels are, and which of your offers are most convincing.
Email Marketing
What makes email marketing so unique compared to other generate generation channels is the fact that you own the list. This gives you full control over how and when to reach out to your prospects and what to offer them with each email. No platform will be able to limit your reach or close your account all of a sudden without your knowing.
Email marketing starts with gathering the email addresses of your prospective clients through opt-in forms (warm leads) or building your own list by researching each lead (cold leads). Once you have that, you must craft a personalized message for each prospect to convince them to open your email and maximize your response rates.
Email allows you to connect with hundreds of potential buyers in a short period of time. And if you use proven templates and automation tools to run your campaigns, your salespeople will be able to initiate conversations and follow up continuously without much effort.
You can expect many of your dream clients to convert into paying customers if you reach out via email.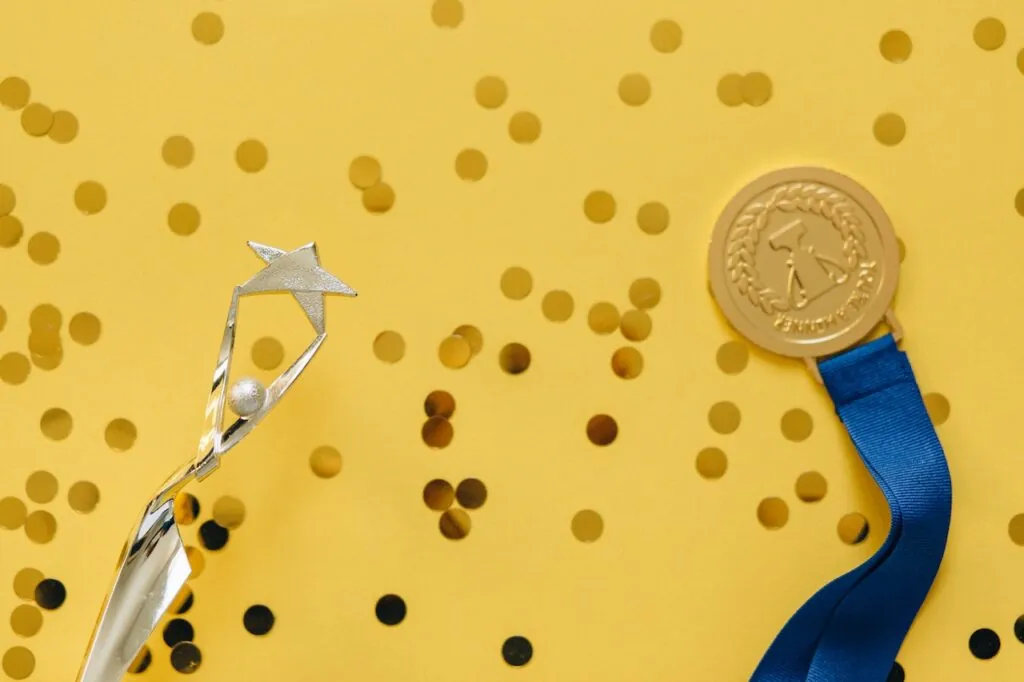 Best Strategies to Improve Your B2B Lead Generation Plan
Now that you understand what lead generation is, why it's essential, and the best channels for finding new leads — let's jump into the practical part of this guide.
Here are the best lead generation strategies that B2B companies can use to increase sales:
1. Target High-Value Leads
Your lead generation plan can only be effective if you know who your prospects are, understand their needs and challenges, and identify the platforms they use and how you can reach out to them. Targeting the right prospects is crucial because it helps you make the most important decisions in your lead generation campaign.
To give you an example:
There are endless ways to promote your offers and dozens of marketing channels to use. There are also various ways to gain the trust of your prospects, connect with them, and get them to respond positively to your outreach campaigns. On top of it all, potential buyers will likely be in different stages of the buying cycle, so they all have to be communicated with differently.
So how do you know who your ideal customers are?
There are a lot of ways to find out more about your prospects and fill in the gaps in your ideal customer profile (ICP).
For starters, you should already have a basic understanding of your target clients based on your company's work. That includes determining the types of businesses you're selling to, their budget and headcount, their industry, etc.
Next, you were successful in selling to your current customers and there has to be a reason for that. So it's time to reverse-engineer the process to gain a better understanding of your audience. There's a lot to learn from your existing client base just by looking at each lead separately and trying to find common points.
Another way to go about this is to analyze your competitors and their marketing strategies. Take a closer look at their social media posts, blog articles, case studies, and testimonials to further improve your ICP.
2. Create Different Types of Content
As mentioned above, content marketing is one of the best ways to promote your brand and attract a lot of quality leads. It helps you market your company as a trusted authority in the industry and reach as many relevant prospects as possible.
But…
Producing high-quality content regularly takes a lot of time and can cost you a fortune if done haphazardly. So you need to be strategic about which topics to cover and in what format.
The best content formats for lead generation are:
Long-form articles
Images and infographics
Ebooks, checklists, templates
Case studies and whitepapers
Webinars
YouTube videos
Audio podcast
Each format from the list has its own advantages and disadvantages when used for lead generation. Also, not all content types can fit well with your existing marketing strategy, especially if you're focused on certain marketing platforms and outreach channels.
Long-form content works great for SEO and is crucial for gaining authority on search engines. Once your articles start ranking high, you should expect a consistent lead flow to your website each month. These articles can also be shared on social media and email to nurture existing leads and attract new ones.
Ebooks, checklists, templates, case studies, and whitepapers are extremely valuable to prospects past the awareness stage. On top of that, they're the best formats for collecting contact details since you can offer them as gated content on your landing pages.
YouTube videos, audio podcasts, and webinars are highly-engaging content formats that can make a strong impression. You can use these to discuss complex topics and explain difficult concepts while keeping prospects interested.
3. Offer Lead Magnets As Incentives
A lead magnet is a special item or resource that you promote to your prospective clients via landing pages. It's an incentive that you give to target visitors in return for filling out a form or giving you their contact details.
Lead magnets can take your lead generation efforts to the next level and boost conversions significantly. They're often the turning point in the visitor's journey after they land on your website. Instead of hoping that leads are just going to be interested in your brand, you can persuade them to stay in touch with you by offering them value upfront.
Any form of content you create can be a lead magnet. That includes in-depth guides, customized checklists, comprehensive how-tos, detailed case studies, resource libraries, as well as ready-made templates.
Basically, anything that your audience can't get for free online can be an excellent lead magnet. Because for your incentives to be captivating, they need to be unique and solve a real challenge that's keeping your prospects up at night.
4. Gain Trust With Case Studies
Testimonials and online reviews are great. They highlight your past achievements with various clients and help you showcase authenticity without trying too hard. But there's one problem with this type of social proof: it's not as detailed as serious buyers want it to be.
Your biggest prospects aren't going to make important purchase decisions based on a few positive reviews. They want more answers about your company's past accomplishments and how you were able to achieve them.
That's when case studies become a necessity.
Case studies are especially popular among B2B customers and can help you drive sales throughout various stages of the buying journey. They promote your products and services within a context — which helps potential buyers better visualize how beneficial your offers can be.
A case study could come in many formats — be it written copy, PDF files, images, videos, etc. So that gives you the option to promote it anywhere on the internet. For example, you could send new case studies via email to your subscribers, share them on social media, include them in your proposals, or even write about them on your blog.
5. Use Video Marketing and Webinars
Companies have always understood how powerful video can be in building rapport with prospects and getting them to grasp complex topics. But to be able to do that interactively in real-time has taken the effectiveness of video content to a whole new level. That's why webinars have become one of the most popular content formats in the B2B industry — especially after the pandemic.
Using webinars in your B2B lead generation strategy doesn't have to be too complicated. All it takes is an important question that needs answering, a well-prepared presentation, and some marketing to get potential leads to join you.
Don't worry about not knowing everything about the topic or not having good presentation skills. You can always learn more about a topic through research. And your presentation abilities will get better as you host more and more webinars.
One way to make your webinars more valuable is to include engagement features. Q&As and live chat are crucial for keeping your audience engaged until the end, no matter how long your presentation is. Your prospects will always be interested in getting detailed answers from you if they can get them immediately.
Here's another simple hack to get more people to join your webinar:
Try to provide attendants with special offers, discount codes, or free resources at the end of each webinar. This will help bring more people to your live webinar and keep them interested in working with you.
6. Use Live Chat Technology to Your Advantage
Live chat is often an overlooked trend by many b2b companies. Yet, it doesn't take a genius to understand how revolutionary this technology has been. The live chat feature can significantly improve your lead gen results when implemented correctly.
For example, you can anticipate most of the objections and doubts potential leads have before they leave. The one-on-one conversations you'll have with new visitors will help you build trust with them and can keep them engaged for longer.
In addition…
Live chat can also help you gather more information about the lead's needs and preferences. If you look at the most asked questions or the biggest objections people have before buying, you'll be able to streamline your sales process to deliver a more tailored buyer experience in the future.
The way live chat works is simple:
You'll install a tool to your website where visitors can communicate in real time with your agents via a chat window. Prospects will get the chance to ask about anything they need to know about your brand. Your agents will then come back with immediate and accurate responses that are personalized to each interaction.
One of the main concerns for companies when it comes to live chat is hiring more people. But with the technological advancements we have today, you can leverage live chat using smart bots that are able to simulate human-like interactions. This enables you to lower your labor costs without having to lose dozens of potential leads each month.
7. Leverage the Power of AI Automation
The ability to automate complex processes using simple tools has made it possible for any B2B company to compete in the market. Business growth today is no longer about headcount or company size — but more about efficiency, productivity, and innovation.
By automating the right duties, you will not only be acquiring new customers but also saving your company thousands of dollars each year. You'll free up the time for your marketing and sales team to focus on essential tasks such as creating new content or closing deals.
There are endless ways you can use AI automation to capture more leads for your business and convert them. From researching potential clients to connecting with them and nurturing them, every step of the process can be optimized and done in less time.
For instance, you can use a data intelligence tool to identify the right leads and access data you need to convert them into customers. ZoomInfo used to be the go-to data provider for B2B companies. However, today, businesses have cost-effective ZoomInfo alternatives available in the market with better data accuracy.
Some of the most important lead generation tasks you can automate are:
Lead identification and qualification
Data enrichment
Outreach and follow up
Lead scoring and segmentation
Lead nurturing
Pipeline management
Reports and analytics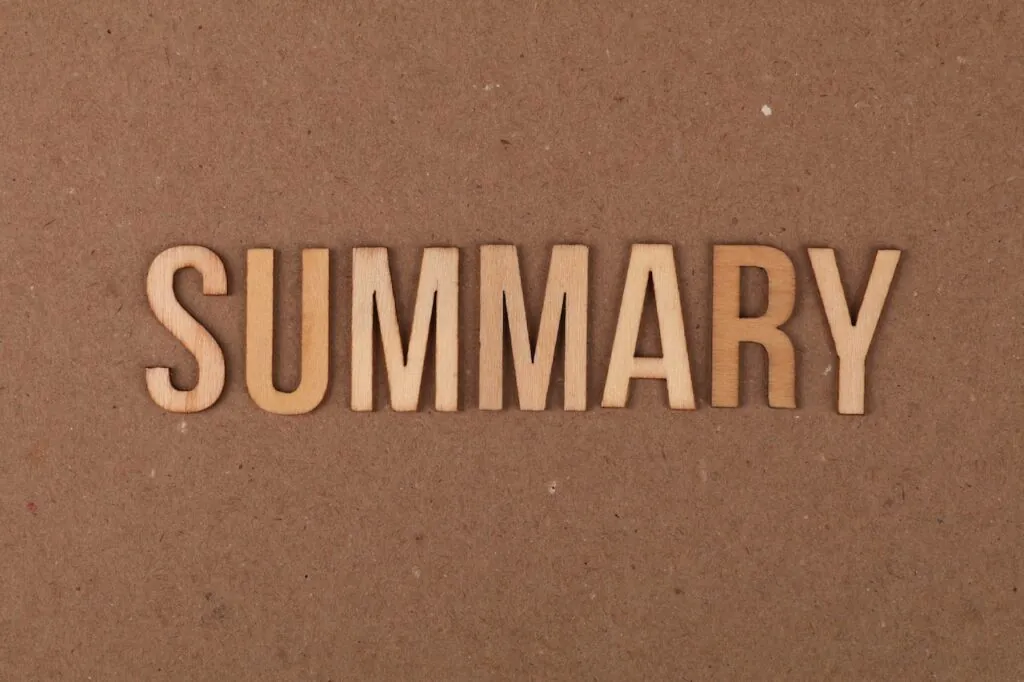 Summary
While most B2B industries are highly-competitive, a powerful lead generation plan can help your business thrive and dominate any market. You'll be able to attract better-quality leads and maximize your brand recognition.
Finding success with lead generation starts by understanding what the process is and why it's important. Only then will you be able to make important decisions in your strategy such as which lead gen channels to focus on.
There are always new lead generation tactics being implemented by B2B companies to outcompete the rest. In this post, we've shared with you seven great techniques to enhance your customer acquisition strategy and also explained how each one can be implemented.