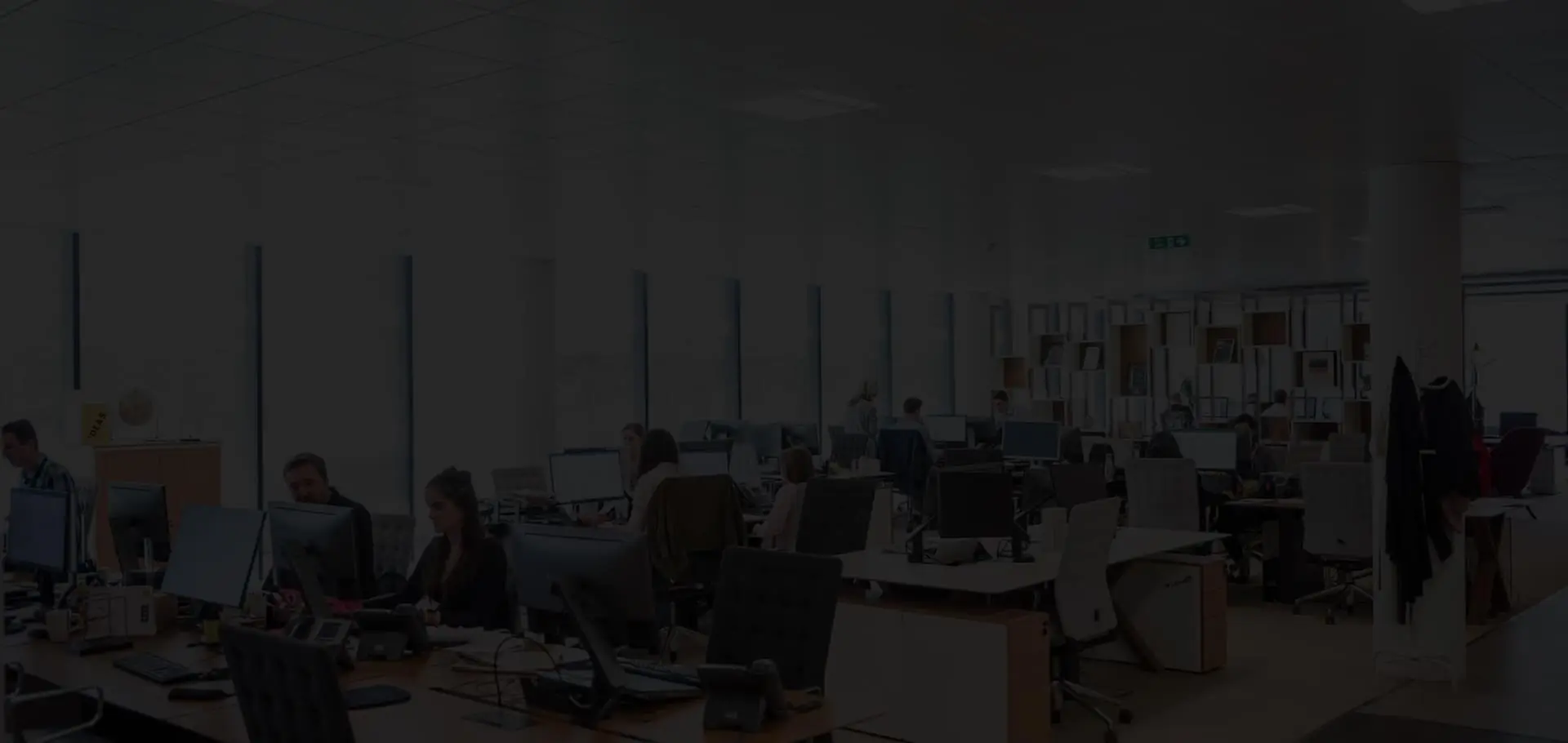 What is a Lead Generation Company?
A lead generation company helps businesses develop and scale their sales pipelines by prospecting for, nurturing, and qualifying leads.
Each lead generation company offers a unique mix of services based on its preferred sales channels and strategies.
This is why choosing a partner that complements your current business development processes is
essential.
As a tech company, You have a variety of options when it comes to choosing a B2B lead generation partner which can make the process of finding the right one feel overwhelming. The different nuances in features and benefits often cloud the fundamentals aspects that drive the one thing that matters most, closing more deals.
At Martal Group, our main focus is building high-performing teams equipped with the most advanced prospecting tools to ensure you get results that will help you scale your business.
The Top B2B Lead Generation Companies - The Best Comparison Guide 2023
Your B2B Lead Generation Buyer's Guide
As you consider your options for B2B lead generation services, this guide can be a powerful resource in assessing the differences among four of the top B2B lead generation companies in terms of team structure, pricing, and scope of service.
See how these firms compare to Martal Group and discover why we are one of the top B2B lead generation agencies in North America.
List of the Top B2B Lead Generation Companies
Cience.com

Cience is a marketing services provider offering outbound and inbound B2B lead generation. Cience focuses on opening opportunities by booking calls will qualified leads.
In addition, Cience helps with migrating CRMs, building lead lists, and updating your current data.
Avg Sales Rep experience (years)

Core team location — where is your client facing team based

Ukraine, Mexico, Philippines
Belkins.io

Belkins provides outbound appointment setting through email marketing as well as email deliverability services for B2B companies in various industries.
Belkins also offers more self-serving options through prospecting research and data enrichment.
Avg Sales Rep experience (years)

Core team location — where is your client facing team based

Ukraine
cloudtask.com

CloudTask is a multilingual call-center support team that provides B2B lead generation services aimed at qualifying new prospects, engaging past market-qualified leads, and upselling to current customers to boost revenue growth.
Avg Sales Rep experience (years)

Core team location — where is your client facing team based

Columbia
callboxinc.com

Callbox has a wide range of services for B2B companies searching for outbound outreach solutions, including event marketing, webinar promotion, lead generation, account-based marketing, data research, and database enrichment.
Avg Sales Rep experience (years)

Core team location — where is your client facing team based

Philippines
The Martal Group
Difference
Martal Group is not like other B2B lead generation companies out there
We've seen the pitfalls and frustrations that most tech companies face when outsourcing lead generation, and we have built out our services and processes to address and overcome these challenges.
B2B Lead Generation Services Specifically for the Tech Industry
While most lead generation partners will work with businesses from any industry, we specialize in serving B2B tech companies which means our sales executives know how to position your solution.
B2B lead generation is the process of generating leads from businesses. This can be done through various means, such as online research, cold calling, and emailing. The Martal Group specializes in B2B lead generation and has the skills and experience to help you succeed.
We can help you target your market and generate leads that are interested in your product or service.
Full-Service Outbound and Inbound Lead Generation Strategies
Your sales cycle doesn't stop at identifying qualified leads, and neither do we. From prospecting to closing, we provide comprehensive inbound and outbound lead generation strategies.
The Martal Group can help with full-service outbound and inbound lead generation. Outbound lead generation is when you initiate contact with people who have little or no knowledge of your company. This is more typical for B2B sales because selling a product designed to help people make money is a good foundation. Outbound lead generation is labor-intensive, but it's a tried-and-true method of gaining attention from people who otherwise would never hear of your product. Outbound lead generation is an excellent way to reach potential customers before your competition.
Inbound lead generation refers to the process of acquiring leads from outside sources, such as online ads or contact forms. It is important to have features for both inbound and outbound lead generation in order to get the most out of your lead generation software. When choosing a lead generation platform, ask yourself which type of leads you want to find the most- inbound or outbound?
The Martal Group can help you with either type of lead generation, depending on your needs.
Campaign Optimization with a Multiple Channel Approach
The best results come from multiple touchpoints on the channels that your prospects use the most. That's why Martal Group sales executives use an omnichannel approach that includes not only email outreach but also phone calls and LinkedIn marketing.
Martal Group employs a multichannel approach to lead generation
Martal Group uses comparative analysis to optimize campaigns and employs a range of analytical tools to measure the effectiveness of their campaigns.
The agency has worked with well-known clients such as Dell, GE, Samsonite, IBM, John Hancock, AIG, and Harley Davidson.
North American, Customer-Facing Sales Team
Your customer-facing sales team is your first impression. Instead of offshoring your outsourcing, Martal Group exclusively hires North American sales representatives that communicate on the same professional level you would expect from your internal team.
The Martal Group's customer-facing sales experts in North America are a team of sales professionals
The customer-facing sales team at Martal Group is experienced in selling to both B2B and B2C customers.
Why Should You Hire A Top Lead Generation Agency?
While there are many reasons to hire a top lead generation agency, the three most popular benefits include
By hiring a lead generation agency , you gain instant access to experienced sales development representatives(SDRs) who skillfully manage multichannel campaigns that bring ideal prospects to your front door.
Let's take a deeper look at how top lead generation agencies can improve your sales
Fill Your Pipeline with Qualified Leads Sourced by Experts
The average B2B buyer only spends 5 percent of the purchasing process speaking with potential vendors, according to a study by Gartner. The disconnect between companies and consumers makes it challenging to fuel your pipeline, even if you have sales experience.
Because the majority of the buyer's journey revolves around online research, you need a proven lead generation strategy in place to get in front of your prospects during the awareness and consideration phase. But to further complicate matters, consumers' purchasing behaviors are changing rapidly in this digital era. So, you must also stay current with the trends to stay ahead of the competition.
One of the best ways to overcome the challenges of filling your pipeline with qualified leads is by working with an expert. The top lead generation specialists always have their finger on the pulse of B2B buying habits and continuously test and refine strategies to maximize conversions.
Spend Less Time Searching and More Time Selling
Did you know that only 33% of an SDR's time is actually spent selling? Prospecting alone takes up to 20 hours each week. And even after all that work, it's estimated that 50 percent of those leads won't be a good fit. Add in other miscellaneous tasks like responding to emails, supporting current customers, and creating content, and that leaves just over 13 hours of sales activities.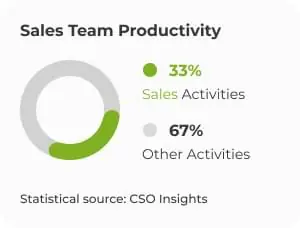 What if all that time could be dedicated to closing deals instead of chasing them? After all, your SDRs should be spending the majority of their time selling.
By handling the prospecting process for you, a lead generation partner can give your sales team more time to focus on the goals that contribute directly to your revenue growth.
More Advanced Tools, Fewer Expenses
If you've taken the time to make your own shortlist of lead generation tools, you already know that the tech stack cost can easily be over $11,000 a year. At the bare minimum, you need marketing automation software, a CRM, and, in most cases, a database. While you can go for more budget-friendly all-in-one platforms, the extra time spent on manual tasks makes it hard to gain traction.
When it comes to reducing expenses for advanced tools, achieving economies of scale is the way to go. Unfortunately, unless you have an enterprise-sized sales team, gaining the cost advantages that come with increased purchasing power and productivity isn't financially plausible — unless you're a lead generation company.
Due to the large investments lead generation partners put into their tech stacks, they can control the costs of tools and pass those savings on to their clients.
What Services Do Top Lead Generation Partners Provide?
Lead generation companies provide several services that aim to help businesses increase their sales pipeline and close more deals. The most common tasks performed by lead generation companies include prospecting, qualifying, and setting sales appointments. These tasks are usually completed through various outbound and inbound marketing activities.
Here's a high-level breakdown of the services you'll have access to when partnering with a lead generation agency:
1
Outbound Email Marketing
Outbound email marketing is the process of sending emails to prospects that have not shown interest in your products or services with the intent of converting them into clients.
For B2B companies, outbound email marketing is one of the most challenging and expensive strategies to implement in-house, which is why many choose to outsource this lead generation activity. And, with an average ROI of 3,500 percent , the benefits far outweigh the costs.
When you hire a lead generation company to run outbound email campaigns, the outsourced SDRs handle the entire process, from campaign setup to appointment setting and everything in between.
However, you'll want to ensure the lead generation partner you hire doesn't use outdated mass blast tactics that can ruin your brand's reputation. While those methods may have worked ten years ago, they are no longer relevant today. A lead generation partner that delivers high-quality leads will have the tools and talent needed to curate targeted lead lists full of prospects that fit your ideal client profiles.
2
Social Selling
Rarely does a lead generation company use email marketing as a stand-alone service. Multichannel campaigns have a much higher success rate. The big question is: "What channels are best?"
Though there are many options, social media has become the number one marketing channel within the past year. That means LinkedIn is now the platform of choice for most B2B sales experts. In fact, 80% of B2B leads come from LinkedIn.
LinkedIn is a more transparent approach to lead generation because prospects can view the SDR's profile and learn more about their educational and professional background. This can increase response rates as prospects feel more comfortable chatting once they know who's on the other end.
3
Cold Calling
Cold calling is not dead. Even though most salespeople loath calling prospects, most VPs and c-suite executives (57%) would rather have a good old-fashioned telephone conversation, according to a study by RAIN Group.
So then, why do the cold call conversions hover around 2%? In most cases, we have found the misuse of phones contributes to the low success rate. Much like mass blast emails, traditional telemarketing tactics just don't work anymore.
Decision-makers are more receptive to phone calls when there is at least an inkling of brand awareness. So, to increase the chances of recognition, top lead generation agencies only contact those who have engaged with an email or LinkedIn message. Not only does this give the SDRs a valid reason for calling, but also it also signals to the prospect that they're not just another number in the dialer.
4
Account-Based Marketing
As the name suggests, account-based marketing (ABM) involves creating personalized campaigns targeting key decision-makers within organizations deemed most likely to benefit from the solution. This laser-focused approach works best for companies with longer sales cycles, higher deal values, or niche audiences.
ABM is an advanced tactic that requires strategic planning and accurate lead information. Lead gen experts generally have a framework in place that expedites the planning process so campaigns can be launched in a matter of weeks instead of months. In many cases, creating a shortlist can be the most time-intensive task, but with buyer intent data, your outsourced team can create a targeted list of purchasers looking for solutions similar to yours.
5
Inbound Marketing
Inbound services are broader in scope than outbound and can be anything from content creation to chatbot support. The intent of inbound marketing is to boost your online presence, drive traffic to your website, and increase organic conversions. Outbound lead generation usually delivers faster results; however, inbound marketing can indirectly lift outbound conversions as brand recognition increases.
When hiring a partner to assist in your inbound marketing efforts, it's best to pinpoint the most time-consuming tasks you can offload. Social media management and onsite blog posts are frequently handled in-house, while important off-site projects like guest posting and backlink building are commonly outsourced.
Inbound marketing should be viewed as a long-term investment. For B2B companies, it may take up to 12 months to see significant results, but, fortunately, the effects are long-term as well. As you gain more inbound leads, your customer acquisition costs will reduce, and your outbound campaigns will flourish.
6
Customer Onboarding and Account Management
When most people think of lead generation companies, they think of top-of-the-funnel sales, which is usually the biggest hurdle. The support doesn't have to stop there, though. Customer onboarding and account management are other services that top-rated partners can provide. These services allow the same sales professional to guide prospects through the entire purchasing process — including customer success — which makes the journey easier for both vendors and buyers.
For startups, including customer onboarding and account management services can help free up time to focus on product development. And for larger organizations, the additional support can reduce labor expenses while increasing market share.
Outsourcing your entire sales process can be a little scary at first, but it can also streamline your pipeline if you are struggling to generate leads and close deals. If you're unsure whether to opt for a fully-managed service, we recommend starting with appointment setting first to determine whether the outsourced team is a good fit for your company.
How Much Do Lead Generation Services Cost?
Lead generation service prices vary widely depending on the quality of tools, location and experience of the SDRs, and types of strategies deployed. Choosing a partner purely based on pricing can negatively impact your revenue growth, costing you more in the long run.
Most commonly, lead generation companies charge a monthly fee for each service, with contract lengths ranging from three months to one year. By having a consistent monthly expense, you can more easily calculate the cost per lead and ROI of the partnership.
Flat fee plus commissions
If you need help closing deals, many lead gen agencies offer additional support in exchange for a small commission. These plans provide a cost-effective way to generate more revenue without additional upfront costs.
Guaranteed contracts help alleviate some of the fears and risks associated with hiring an outsourced lead generation partner. As an alternative to a flat fee arrangement, guaranteed payment plans offer reimbursement if certain metrics are not met within a given time frame.
Paying per appointment is another popular pricing structure. Setup fees are often charged at the beginning of the agreement to cover initial costs. While pay-per-lead plans may seem the most cost-effective out of all the pricing options, be cautious. Many agencies will compensate prospects who attend meetings, which can lead to false funnel metrics and lower-than-normal conversion rates.
It's important to get a quote from all the vendors on your shortlist
While you don't want to sacrifice quality, the price must fit within your budget and target customer acquisition costs.
Otherwise, the lead generation service could negatively impact your ROI.
Customers Also Ask
1
What is the best B2B lead generation?
The best B2B lead generation strategies incorporate multichannel campaigns targeting ideal prospects with coordinated sequences via email, LinkedIn, and phone calls.
2
Are lead generation companies worth it?
Yes, as long as you are consistently introduced to sales-qualified leads genuinely interested in your company's solutions, partnering with a lead generation agency is totally worth it. To avoid a bad experience, hire an agency that works to maximize your ROI by emphasizing lead quality over quantity.
3
What should I pay for lead generation?
Lead generation can cost anywhere from $200 per appointment to $20,000 per month. When considering lead generation partners, assess whether you can obtain a positive ROI based on your estimated cost per acquisition and customer lifetime value. Keep in mind that the number of opportunities and/or your average deal size will most likely increase with the support of an expert SDR team.
Resources You'll Love
B2B Sales Outsourcing Guide for Tech Companies

How Customer Onboarding Works at Martal Group

How Appointment-Setting Services Can Rev Up Your Revenue

The ABM Approach That Can Triple Your Conversion Rate

Avoid Outsourcing Pitfalls: How to Choose a B2B Sales Partner Cautiously
What's Next?
We understand that entrusting your lead generation to an outsourced team is not an easy decision to make.
This is your company's revenue on the line, and you need a partner that cares just as much about your growth as you do.
At Martal Group, we are committed to helping our clients reach their revenue goals by providing predictable and scalable lead generation services.
If you have questions about outsourcing or want to discuss ways to fill your funnel with leads, schedule a free consultation with our experts today.
Schedule a consultation