Mention outsourcing in the workplace, and it's like lighting a campfire during California's peak wildfire season. Strong opinions blow the topic in every direction till speculation spreads out of control.
There are many reasons companies believe they shouldn't outsource sales and those concerns need to be addressed with potential sales partners before making a decision. But contrary to popular belief, outsourcing doesn't always translate to downsizing your staff or downgrading your quality.
Particularly in sales outsourcing, additional support can open opportunities for scaling your company that promote growth in all departments by increasing productivity, lower cost per sale, and expanding into new markets.
Here, we will break down the assumptions that push companies away from outsourcing sales and some of the benefits experienced when partnering with the right agency.
What is Outsourcing Sales?
Outsourcing sales involves hiring a third-party partner to support the different stages of your sales cycle in order to build or scale your company's pipeline.
Outsourced sales development representatives (SDRs) have a variety of skill sets, from top-of-the-funnel strategies like prospecting and lead nurturing to bottom-of-the-funnel processes like account management and customer onboarding.
Outsourcing inside sales is an increasingly popular tactic for businesses of all shapes and sizes. Still, any decision to outsource should be evaluated on a case-by-case basis.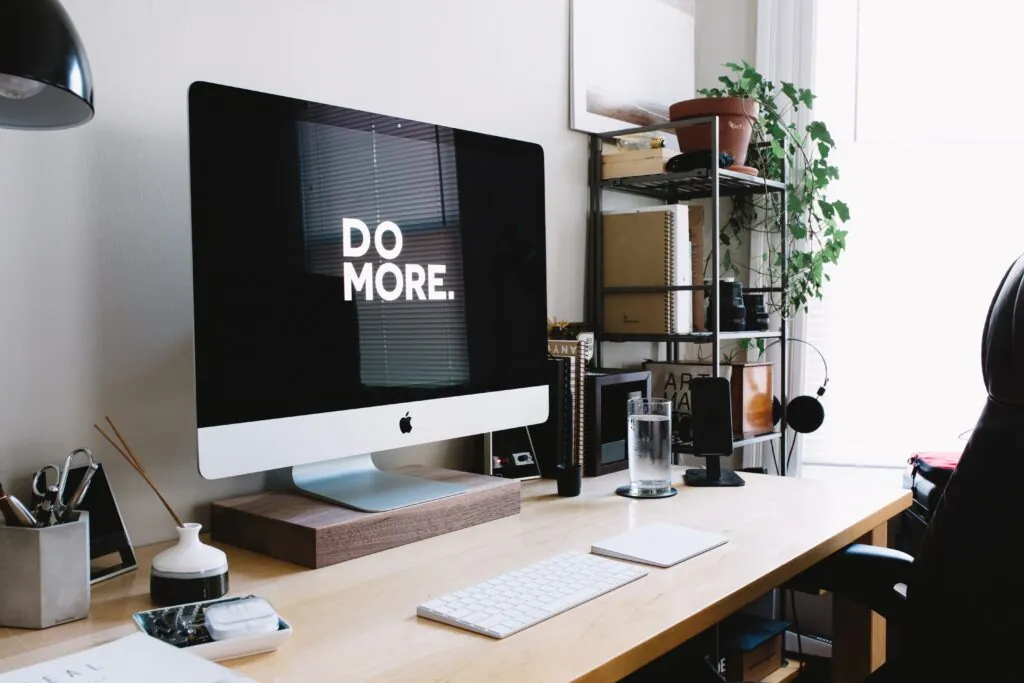 The Benefits of Outsourced Inside Sales
It's rough out there, my friend. The path to sales and marketing success is full of twists and turns that are tough to navigate. Additional roadblocks such as fierce competition and economic unrest can push you off course.
There are many different reasons why companies outsource sales. Factors such as budget, skillset, and capacity all play a part in your need to look for external talent and resources, but the challenge is always the same — customer acquisition.
Aside from boosting your conversion rates, there are several hidden benefits to partnering with an outsourced sales team to attract new clients. Let's look at some of the top reasons companies choose to outsource inside sales.
Focus on Other Core Business Activities Like Product Development
You're passionate about your product and its impact on your customers. Let's be honest though, somewhere along the way, the neverending need to appease creditors and investors has made it impossible to focus on what you love most.
It's easy to get off track as you climb up the mound of day-to-day operations piled up on your calendar, and sales development is the Mt. Everest of all business activities. And while neither sales development nor Mt Everest requires a guide to conquer the challenges ahead, your chances of success are higher with extra support.
An outsourced sales partner's purpose is to prepare you with the right tools, tactics, and talent to grow your revenue so you can focus on other core business functions like product research and development.
Surprisingly, realigning your priorities to product development can hugely impact retention, as nearly 78% of customers attribute their brand loyalty to their love for the product.
Increased Overall Productivity of the Whole Organization
The benefits of outsourcing sales reach further than your R&D department. The functionality of your sales department has a cascading effect on the productivity of your business. That means when it's time to consider outsourcing sales tasks, you need to look at your overall organizational health.
One of the most direct correlations to sales is your customer success department. This team needs a steady flow of new clients to onboard and support to help increase retention and refine the experience. Assess the amount of downtime in your customer success department to see if supply and demand are balanced.
Also, check in with your human resources heroes; they're not okay. With a 34% turnover rate for SDRs, there is continuous pressure to find, train, and retain talented salespeople. That's not included the attrition battles they are fighting in other departments like software development. Outsourcing sales can help free up scouting time for HR team members and allow them to focus more on employee wellness programs.
Access to Experienced Sales Professionals with Advanced Tools
It takes three months to train an SDR who will complete 17 months of productive work on average before moving on to the next venture, according to The Bridge Group's research. However, the sales professionals' experience can vary widely, making it hard to predict or control the performance of an in-house team.
Outsourced sales partners are recruiting and training machines that bear the burden of hiring and managing SDRs so you can keep your focus on your prospects rather than the processes.
Outsourcing also provides you with access to advanced tools and lead databases that may not be within the budget of your current business model. Through the outsourced sales team's expertise and market analysis, you can make more informed decisions in a more timely manner, leading to lower costs per acquisition.
Lower Operating Cost Per Sale
Outsourcing sales allows for a smaller internal team, making it a more cost-effective solution, especially for startups and scaling companies.
The structure of your sales team will vary depending on your company size, but let's just look at an internal sales team's approximate annual salary based on stats from The Bridge Group and Indeed:
Sales Development Rep – $69K
Sales Manager – $128k
Director of Sales – $177k
Vice President of Sales – $226k
Then, there are the fixed overhead costs wrapped up in the platforms needed to execute your sales strategies.
Looking at these numbers, it's easy to see how up to 20% of revenue is claimed by sales departments alone for most small businesses. One of the best ways to avoid absorbing all of these expenses is to partner with an external team that has the buying power to distribute the cost of tools while providing SDR already trained in proven sales methods.
Expedited Access to Market
Are you trying to break into a new market but not sure where to start? Finding your product-market fit is essential to your go-to-market strategy. Unfortunately, many of our clients have found time zone and cultural differences prove problematic when building an internal team to generate leads in a new territory.
Companies that take advantage of outsourced sales teams are generally able to scale up at a more cost-effective rate than can be achieved in-house, which is important for businesses that want to alter their offers or focus on specific demographics in an unexplored market.
Why Companies Believe They Shouldn't Outsource Sales
We've given you five solid motives for companies that turn to outsourced sales, but does that mean that every business can reap the rewards? Even though outsourcing B2B inside sales can be an excellent way to cut costs while boosting the number of closed deals, many revenue leaders are still skeptical — and for good reason.
Not all outsourced sales agencies are created equally. Look for companies that are easy to work with and provide supportive services such as free consultations, appointment setting, and customer onboarding.
As you vet potential sales partners, you'll probably have several questions or doubts emerge that are pretty common. You've been burned before, and outsourcing isn't exactly the poster child for business processes.
It's essential that we address these concerns head-on before you say "yea" or "nay" to the whole outsourcing dilemma so that if you do decide to hire externally, you can do so with peace of mind.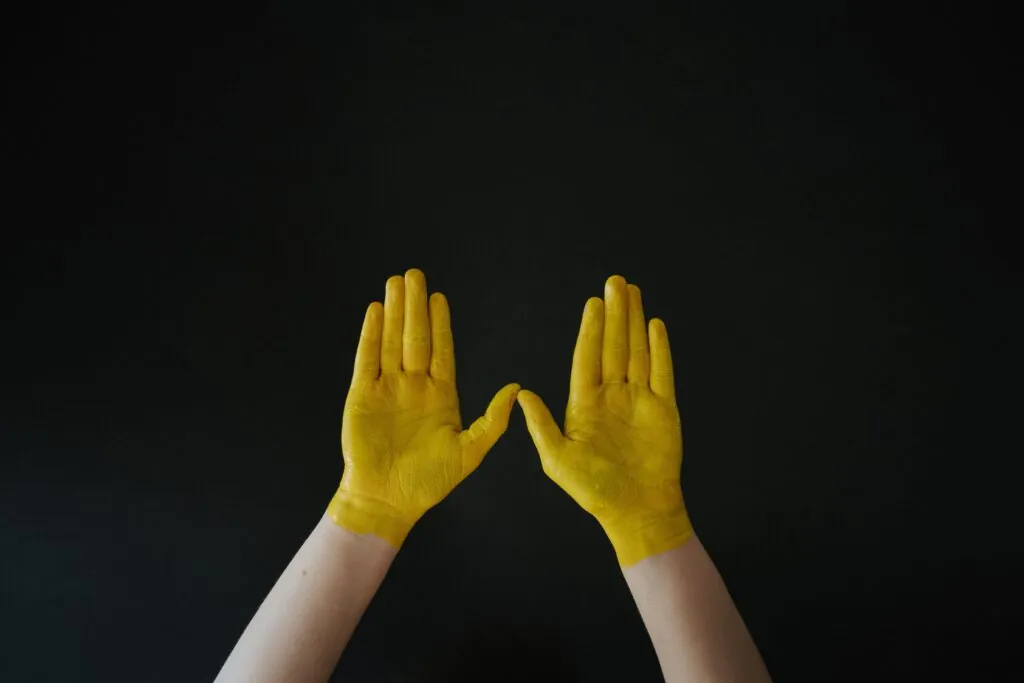 The Business Model isn't a Good Fit for an Outsourced Sales Team
Your business model is the most significant factor in determining if outsourcing sales is right for you.
Regulations like the CAN-SPAM Act make outbound lead generation strategies that include tactics like cold emails and calls only possible for B2B sales. Companies needing lead generation support that sell B2C products and services are better suited for outsourced marketing firms specializing in social media and pay-per-click advertising.
There Are Hidden Costs Associated with Outsourcing Sales
Does this sound familiar? You eagerly stop into the wireless store on a Saturday morning ready to claim your free phone upgrade. After carefully comparing the latest and greatest on your outdated hunk of junk, you finally announce your choice to the patient individual who's been faithfully following you around the displays.
By the time your new two-year agreement is signed, you're left wondering why you're parting with $300 for something that was supposed to be free. I mean, they explained the activation fees and taxes and upcharges, but it still feels like you've been hoodwinked.
Scenarios like this have engrained the fear of hidden costs into the vast majority of us, but you can use it to your advantage. When assessing your options, be on the lookout for setup fees often present in otherwise lucrative pay-per-lead models. Guaranteed results can also be a red flag. You'll want to ensure that the way your sales partner defines a qualified lead aligns with your expectations.
Ultimately, you know what type of outsourced sales arrangement is best for your company, but we have found that providing a simplified agreement with set monthly pricing is in the best interest of our clients.
Loss of Control Over the SDRs and Sales Process
When it comes to outsourcing inside sales, control is a top concern for most leaders. How could an outsider have the same care and compassion as someone whose future is intimately tied to the company's balance sheet?
You want your SDRs to be proactive and always on the hunt for new opportunities. You want to make sure your SDRs are selling and developing long-term relationships. You want your SDRs to preserve your brand image and voice in every conversation.
But here's the thing, an outsourced sales agency's purpose is not to remove you from the decision-making portion of the sales process. Your outsourced sales partner is simply an extension of your in-house team. So if you're concerned about losing control after talking to an agency, you're probably talking to the wrong agency.
In fact, monitoring the lead generation process should be more structured and complete when you subscribe to an outsourced model compared to in-house. Because accountability is the key to success, a well-trained outsourced sales team will have stringent communication and reporting expectations that otherwise would become lax for internal teams over time.
Sales Team Outsourcing Reduces Quality Over Time
Developing a long-term relationship with your outsourced sales team may seem counter-intuitive. Sure, you need the extra support when you're in full-on growth mode, but once things level out, you may be concerned more about quality over quantity. Wouldn't it be better to have both?
Like a fine wine, outsourced sales teams get better with time. For B2B lead generation, time is particularly important. Most of our clients hit their stride 90 days into their go-to-market campaigns.
As more data is collected and more experience is gained, the outsourced sales team can refine strategies, troubleshoot buying obstacles, and improve overall performance that will contribute to your growth.
There is this common misconception that outsourced reps have free range of the whole process, but in our case, SDRs are trained and monitored so product knowledge is accurately conveyed to every prospect.
Sacrificing Sales and Marketing Team's Morale and Cohesion
Since the late 70s, outsourcing has been the prelude to layoffs. But when it comes to outsourcing sales, the concept takes on a different meaning.
If you already have a sales and marketing team in place, their workload is likely overflowing. An outsourced sales partner can help them manage the processes and increase productivity without threatening your team members' positions within the company. In essence, you're giving your team the support they've been begging for without investing in hiring and onboarding new employees.
And even if you don't officially have an internal sales and marketing team, outsourcing sales can take the pressure off those trying to fill the prospecting gap so your staff can focus on what they do best.
How to Outsource your Sales the Right Way
So the moment of truth. How do you outsource your sales without falling into the pitfalls of poorly managed processes? Just as you want to qualify leads to make the most of your time, you'll want to qualify sales partners to make the most of your investment.
Manage the Expectations of Your Outsourced Sales Team
Have an open and honest discussion about your expectations in terms of your target markets, the lead qualification process, ROI, and workflow management before committing to extending your team with outsourced SDRs. A trustworthy sales partner will want to ensure that objectives for both parties are in sync before moving forward.
When it comes to sales processes, there should be some autonomy so strategies can be tested and optimized, but ultimately you should have the final say in how your brand is represented in sales campaigns. Think of the outsourced SDRs as ambassadors. They are championing your brand through your target markets with the sole purpose of driving awareness and demand for your products or services.
While guaranteeing lead gen results is always a bit sketchy, both you and the outsourced sales team should assess the product-market fit within your target audience. This will help you set realistic goals to measure success throughout the partnership.
Outsource Your Sales to a Company that Specializes in Your Industry
During your search for third-party support, you'll discover that most outsourced sales firms promote their versatility with a collection of client logos ranging from fashion to bleeding-edge technology and everything in between.
But consider this, would you trust your family doctor to treat you for severe heart disease? Probably not. Yes, both primary care physicians and cardiologists have doctorates, but the experience and expertise are much different.
Similarly, it's hard to trust whether a generalized sales partner has the skills necessary to introduce your product into a new market or expand your presence in the face of fierce competition.
Look for an outsourced sales firm specializing in your industry to help take some of the guesswork out of your go-to-market strategy and maximize the return on your investment. For example, we have been working with B2B tech companies for over a decade and specialize in creating lead generation strategies for businesses breaking into the US market. Because of our focus on this niche sector, our SDRs are able to launch campaigns in as little as two weeks.
Conclusion
Outsourcing any part of your business processes can elicit a range of emotions that aren't far from pre-wedding jitters. To find that balance between nervousness and excitement, talk with your team to assess where you are now and where you want to be in the next three, six, or nine months. Do you need to expand your talent, tools, or resources to meet your revenue goals? If so, then make a list of all the questions and concerns you have regarding hiring an outsourced sales team and start meeting with potential partners to weigh your options.
If you're looking for more ways to generate leads for your B2B tech company, check out these strategies to refine your sales processes.