Looking for a risk-free solution to expanding your sales team without exhausting your budget?
Hire an inside sales agency.
Inside sales agencies are an excellent option for any company that's looking to enhance its sales performance. This type of firm can help you seize more deals by outsourcing sales to experienced professionals.
This guide will teach you everything you need to know about inside sales agencies. You'll learn the advantages you can get when working with ISAs and a six-step process to help you find a reputable firm to hire.
Ready?
Let's dive in.
What Is Inside Sales?
Inside sales refers to the practice of promoting offers to prospects remotely instead of having physical meetings with them. Lots of companies today have inside sales teams to talk to and engage all potential clients coming from online lead sources.
The most popular ways for inside sales agents to interact with leads include email, phone calls, LinkedIn, live chat, or other social media platforms.
However, when it comes to traditional markets…
Lots of businesses still employ external sales agents, which are also referred to as field sales agents. These specialists do most of their work outside of the company where they have to interact face-to-face with potential clients and try to convince them to make a purchase. This position is most popular in B2B, wholesale, and real estate industries.
What Is an Inside Sales Agency?
An inside sales agency is a company that helps businesses outsource online sales by offering them a team of qualified sales agents. With this solution, any organization will be able to efficiently engage online leads, diversify its lead acquisition channels, and keep its pipelines flowing.
The inside sales agent (ISA) will handle all the new leads coming from any online lead sources such as Google organic, LinkedIn, social media, etc. Their most important job duties are the following:
Reaching out via email, phone calls, and LinkedIn
Following up with interested prospects with relevant offers
Nurturing leads throughout all the stages of the sales funnel
Setting appointments with key decision-makers in the target companies
Developing and maintaining strong customer relationships
And most importantly, closing deals with targeted prospects at a faster, and much higher rate.
In terms of core and soft skills, a good ISA must have strong communication, relationship-building, and interpersonal skills. But unlike field sales agents, ISAs also need to have experience with different digital marketing strategies and platforms — especially email marketing and cold calling.
An important thing to keep in mind is that ISAs can always work in collaboration with external sales agents. So it doesn't have to be this or that. As long as the two teams are rowing in the same direction, your results will improve significantly and you'll sell more.
For instance, if your outside sales team is doing well and you're getting a lot of inquiries online, you can combine the two strategies by hiring more ISAs to capitalize on your growth.
What Are the Advantages of Hiring an Inside Sales Agency?
Some companies can manage to hire and train sales teams internally. They're already well-established and have a large budget at their disposal to take hiring risks or explore different options.
But for most businesses, recruiting the wrong in-house ISAs can mean the difference between growth and failure. It's a costly mistake that won't only exhaust their budget but also slow their sales growth significantly.
Here are five reasons why working with an inside sales agency might be the missing key to your sales success:
1. Increased Revenue
An inside sales agency will help you sell more and increase revenue significantly. It will provide you with a team of sales experts who can enhance your sales process overnight and get you on the right track to making more profits.
The way that happens is straightforward…
By reinforcing your sales team with skilled ISAs that can handle online sales, you'll double your efforts without increasing your payroll. Your brand will then be able to gain more presence online and attract the best quality leads.
2. Greater Scalability
Winning further market share with an offline sales strategy requires hiring new field sales agents and extending your reach toward new areas. Not only will that cost you a fortune without any guarantees of success, but it can also take years to yield any noticeable results.
On the flip side:
Doubling your sales results online may only require duplicating a successful ad campaign, creating more content on your blog, or sending a few hundred cold emails a day. In most of these cases, you don't even have to hire new salespeople to handle prospecting and outreach.
Once you partner with the right inside sales agency, your business will grow exponentially. You'll be able to double your lead pool and attract prospects from different sources online. And that enables you to break into new markets easily and always keep scaling.
3. Reduced Sales and Marketing Costs
Inside sales agencies focus on using trendy marketing strategies and sales tactics to get you more clients. And that can be a great solution to lowering your marketing costs and improving your sales conversion rate.
Here's the thing…
More experience means less failure. An outsourced team with a proven track record in inside sales will spare you weeks of time wasted on testing and experimentation. They'll know what works best and what doesn't. So they can help you generate more quality leads faster at a reasonable cost.
In addition:
By outsourcing sales to an external firm, you'll gain access to the latest tools in the industry without having to hire, train, and supervise new employees. For instance, you'll be able to promote your business online with automation and tracking using AI tools.
Automation is an excellent way to generate qualified leads for your business consistently and convert them at a low cost. Once you get the process working, you wouldn't need much input from your staff to keep positive results coming.
And not to forget…
Setting up an efficient tracking system and defining the right KPIs can be a challenge if your in-house team lacks experience. That's why you need outsourced ISAs to help you monitor your sales performance and direct your focus toward crucial metrics.
4. Shorter Sales Cycle
There are countless ways for inside sales agencies to help you shorten your sales cycle. Basically, everything they do is aimed at helping your company close more deals in less time — without costing you much in return.
Just by asking the right questions and making the correct decisions after they're hired, outsourced ISAs will set you on the right path from the start. They'll develop and optimize your sales plan to guarantee that you're using the best lead generation strategies, prospecting tools, and outreach channels.
They'll also help you better understand your target clients and their challenges by creating an ideal customer profile (ICP). This will allow your sales reps to get positive responses from decision-makers quickly and convert them without much friction.
Also:
The use of CRMs, automation software, and tracking tools will also play a major role in shortening your sales cycle. Simply because each software you add to your arsenal will help you further optimize your sales process. So, that leaves your SDRs with more time to focus on the core tasks that can drive sales conversations forward.
5. Increased Productivity
Obviously, one of the main benefits of outsourcing any kind of work to a reliable agency is increasing productivity. That's especially true if you choose an inside sales firm with a proven track record of success in your field.
Whether by adopting a whole new way of running things or optimizing your current strategies, outsourced sales agents will bring a noticeable change to your company. Inside sales agencies train their employees to work well and collaborate with any team. They know how to minimize time-wasting activities and stay focused on high-priority tasks in the sales process.
So in a nutshell:
Working with an inside sales agency is the best solution to doubling your headcount and bringing new energy to your organization. It's also a great way to avoid hiring a permanent staff and be stuck with them in case things don't work out.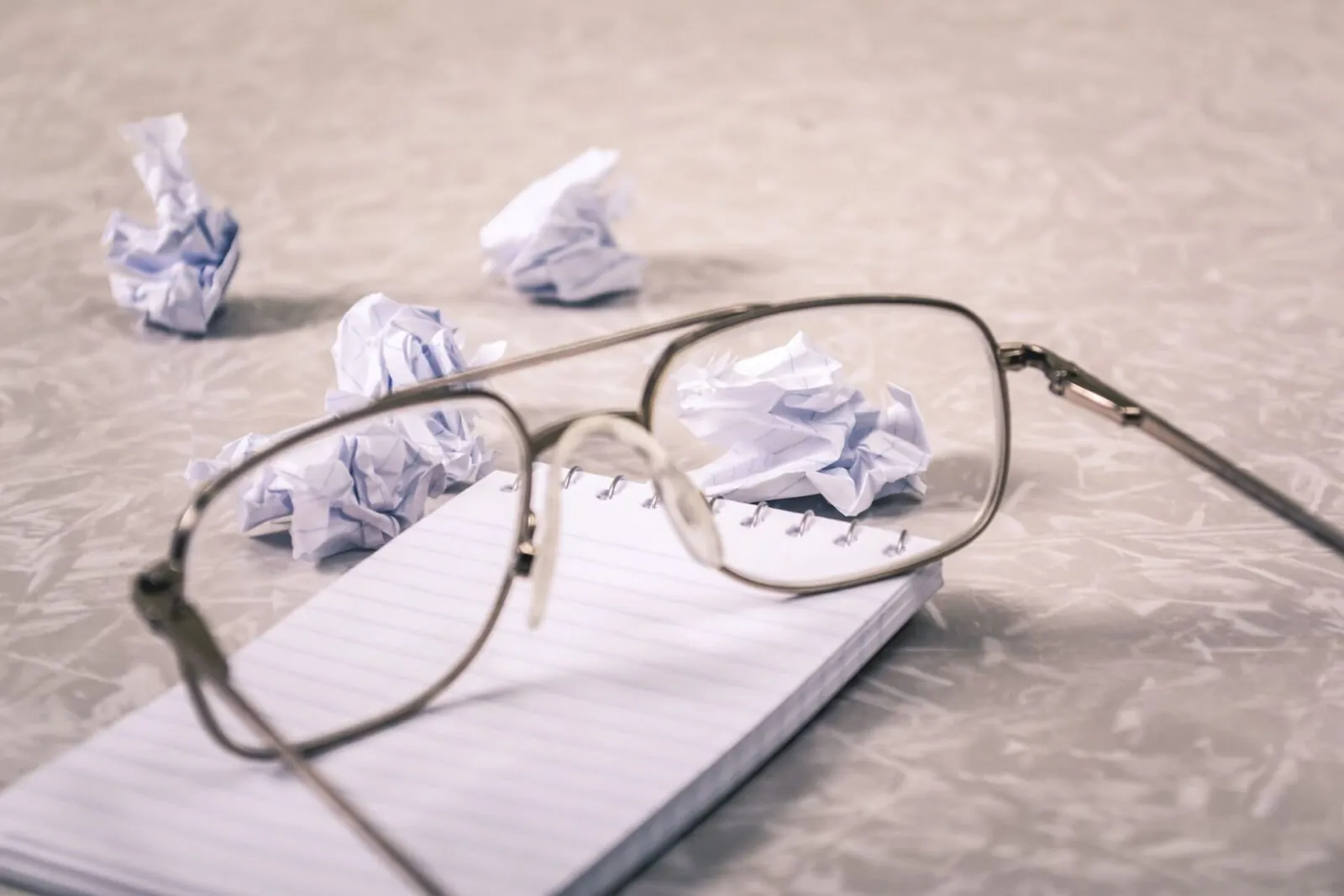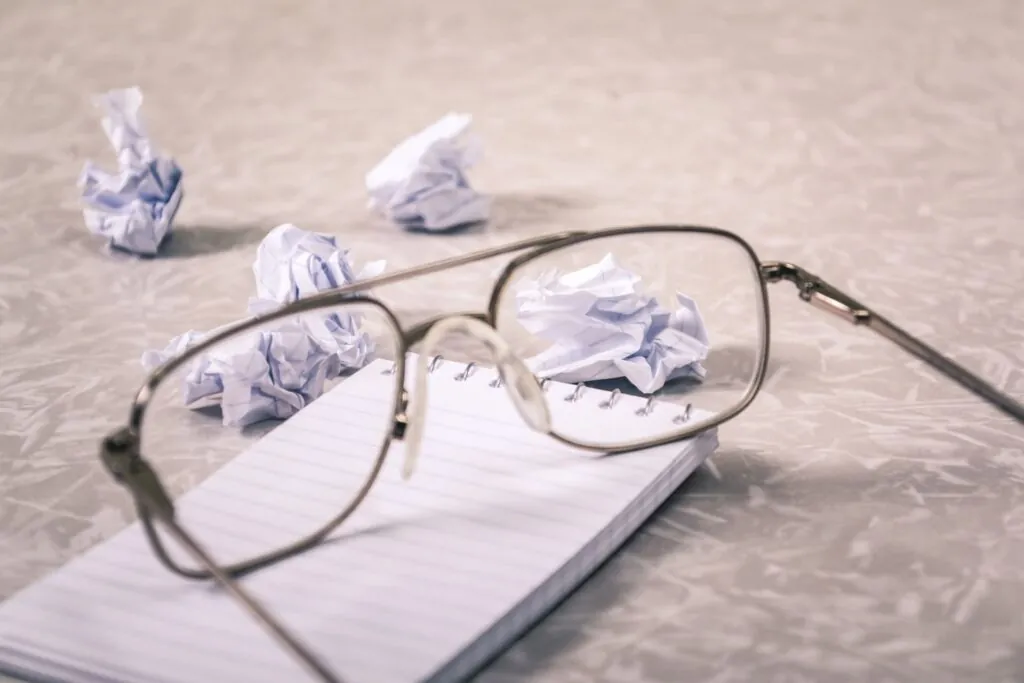 7 Essential Factors to Consider When Hiring an Inside Sales Agency
We'll get into the nitty-gritty of choosing a good inside sales partner in a moment. But first, you need to understand the most important factors to consider when making your decision.
Here are some questions to ask whenever you come across an inside sales agency:
Relevance: Has this firm worked in your industry with clients similar to you? And how did its inside sales reps perform in that case?
Trust: Does the partner have any recent case studies, testimonials, and online reviews from relevant clients?
Reliability: Does the company look professional based on its website, branding, and tone?
Service quality: Is the inside sales agency offering the exact services you need? Also, do their ISAs have the skills and expertise you're looking for?
Communications: Are communications running smoothly between the two of you? Do they care about working with you? And how long does it take for them to respond?
Culture: What are the core values and beliefs of this company? Do you see yourself working long-term with them?
Pricing: How much does the service cost? And how does it compare to the services offered by other competitors?
How to Hire a Reliable Inside Sales Agency (In a Few Simple Steps)
Taking into consideration the factors above, here's a simple six-step process to help you hire a reliable inside sales agency:
Step #1 — Evaluate the Agency's Branding
Let's face it: branding is becoming more and more important in today's business world. Because there are way too many companies entering the market every day to compete for the same clients and offer the same services.
So to make a lasting impression and stand out from the pack, inside sales firms need to brand themselves as proficient service providers. Agencies that understand the power of branding are constantly working on improving their brand identity, website design, and content quality.
To give you an example:
A firm that has a professional logo and website design can easily evoke feelings of trust and reliability. The same thing applies to companies creating helpful content and sharing it across different platforms on social media.
Some key factors to consider when it comes to branding are:
A modern logo with complementary colors and typography
A well-designed, mobile-friendly website that loads fast
Professional voice and tone to represent the brand
Helpful content providing clear solutions to the reader
The use of high-quality images and videos
A strong presence across different social platforms (especially LinkedIn)
So to put it in simple terms, it's all about the general feeling you get whenever you're interacting with the inside sales company. Does it feel like you're dealing with a professional partner that you can trust?
If the answer is yes, then let's move to the next step!
Step #2 — Determine the Inside Sales Agents Areas of Expertise
The next most important thing to take into consideration is the inside sales firm's area of expertise.
The thing is:
Not every proficient inside sales agency is fit to work with you. The best and most successful ISAs prefer to only specialize in a limited number of industries and dominate them. So by going after experienced firms that are well-equipped to succeed in your industry, you'll set yourself up for success.
This is one of the main benefits we talked about earlier in this guide. Experienced inside sales agents will bring with them a lot of insight and knowledge about your industry. They've been doing this for decades, so they'll already know and master all the best practices and the most effective sales tactics you can use.
To find an inside sales partner that fits your needs, be sure to ask the following questions:
What duties will your ISAs help me handle?
Which types of clients do you work with?
Do you have any big achievements in my target market?
What sales strategies and lead gen methodologies do you use?
Step #3 — Research the Agency's Reputation and Reviews
After having a positive first impression of the agency and ensuring that they're offering the services you need, it's time to start looking for social proof.
A reasonable way to evaluate the past performance of any inside sales agency is to look at customer feedback. Firms with a good reputation should have dozens of testimonials and positive comments from the clients they've served in the past.
This approach helps you avoid risking your time and money on agencies you know nothing about. It enables you to filter out bad partners and only work with the ones that you can rely on and trust.
As a start, you should visit the company's website to look for testimonials and case studies. You must also research each firm on search engines and social media. Satisfied users are more likely to leave positive comments promoting the services of that business on Google My Business and Facebook.
Another way to find top-rated inside sales firms is to check out business directories such as UpCity and Clutch. You can sort through hundreds of inside sales partners based on customer feedback and choose the ones that match your needs.
If you're unable to find any good reviews or still have doubts, you can always get direct feedback from past customers. Reach out with a short introduction and some questions about the client's experience working with the sales company.
Step #4 — Consider the Agency's Pricing
At this point, you're convinced that the company you chose is a good fit. You like their brand and believe that they can help you close more deals and reach your sales goals.
However, there's still one thing to consider before you hire them — pricing.
The reason pricing comes fourth on our list is because you should always think about sales outsourcing in terms of ROI. Inside sales agencies must be evaluated based on the money they make you instead of how much they cost.
So the firms that offer competitive pricing aren't always a better option. Whereas the ones offering expensive packages may not always be overpriced.
There are many elements that can affect pricing when it comes to outsourced ISAs. Factors like company size, expertise, industry, offered services, level of engagement, and promised results should all be taken into account.
The good news is:
Outsourcing ISAs grants you a lot of freedom when it comes to scaling your sales team up or down. You can always hire more or fewer inside sales reps depending on your needs at the moment.
This allows you to keep your expenses low without having to stick to any contracts in the long term. So even if you're not satisfied with the results, you can always fire this partner and look for a new one.
Step #5 — Arrange for an In-Person Meeting
If you want to hire an inside sales agency, it's important to meet with them in person. The best agencies will be able to show you their qualifications and how they'll help your business. You should also talk about your specific business goals and what type of sales agent would be the best fit for you.
This is also the step where you can assess communication and set expectations on how things could go! For example, if you don't feel valued as a potential client, you can assume that the outsourced ISAs are going to treat your prospects the same way.
If everything goes according to plan, you can start negotiating contract terms and the most important details of the deal. That includes the length of the contract, services covered, business objectives, as well as pricing and payment terms.
Before you sign the contract…
It's crucial to develop specific key performance indicators (KPIs) to use for tracking and evaluating the agency's work. This helps you monitor the ISA's progress and keep them accountable during period team meetings.
Step #6 — Test the Agency's Services
Congratulations! You've found a reliable partner that you can trust with your inside sales. This will give you more time to focus on other core duties in your business while you leave the sales to the pros.
Now, it's time to test the agency's services and keep track of the progress you're having with them. You've already discussed your growth plans and how you wish to scale your company. Most importantly, you've determined the most essential KPIs that can help you monitor that.
So at this point, it's all about measuring your success and making the necessary changes. If you're not meeting your goals, learn from this experience and hire a better partner.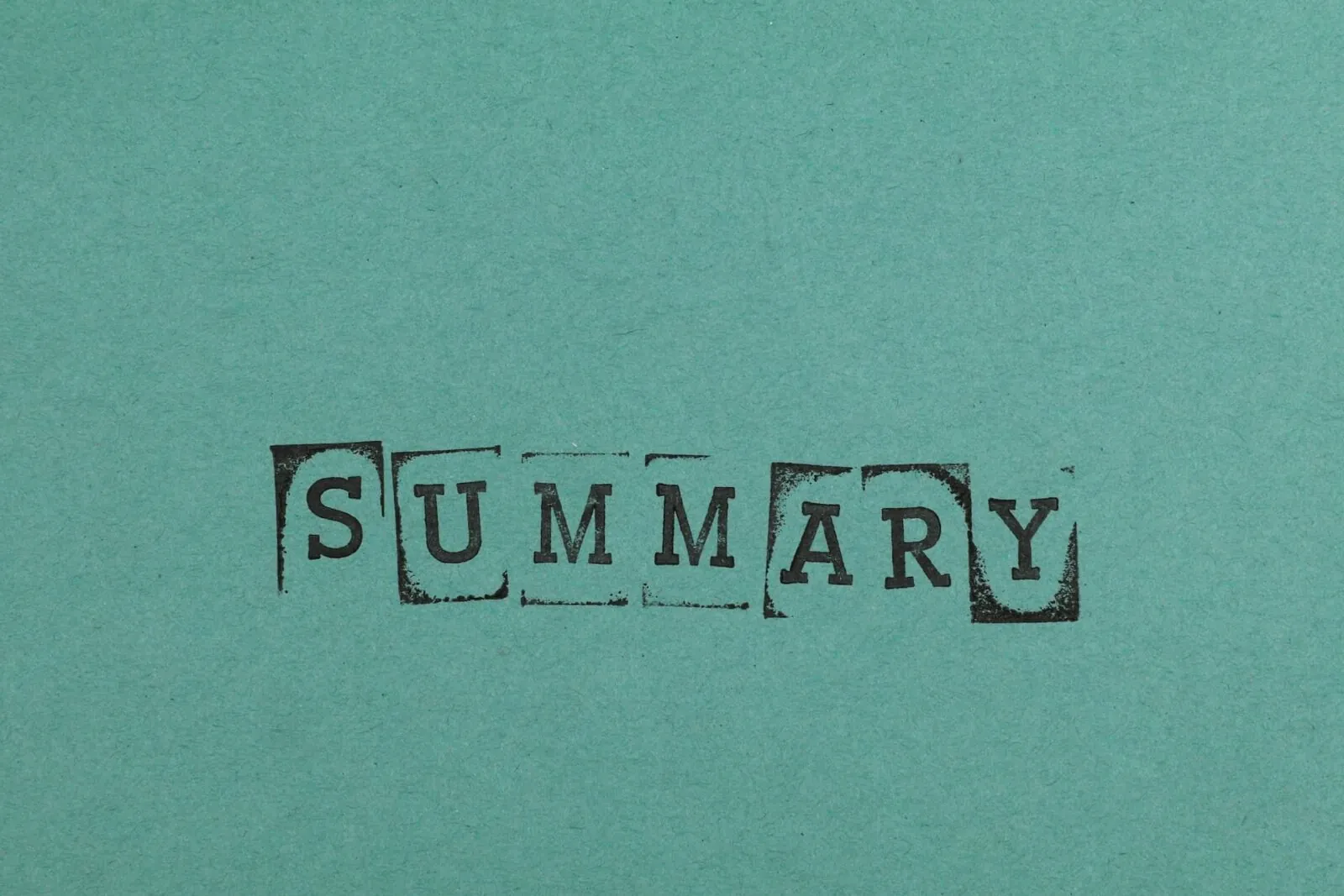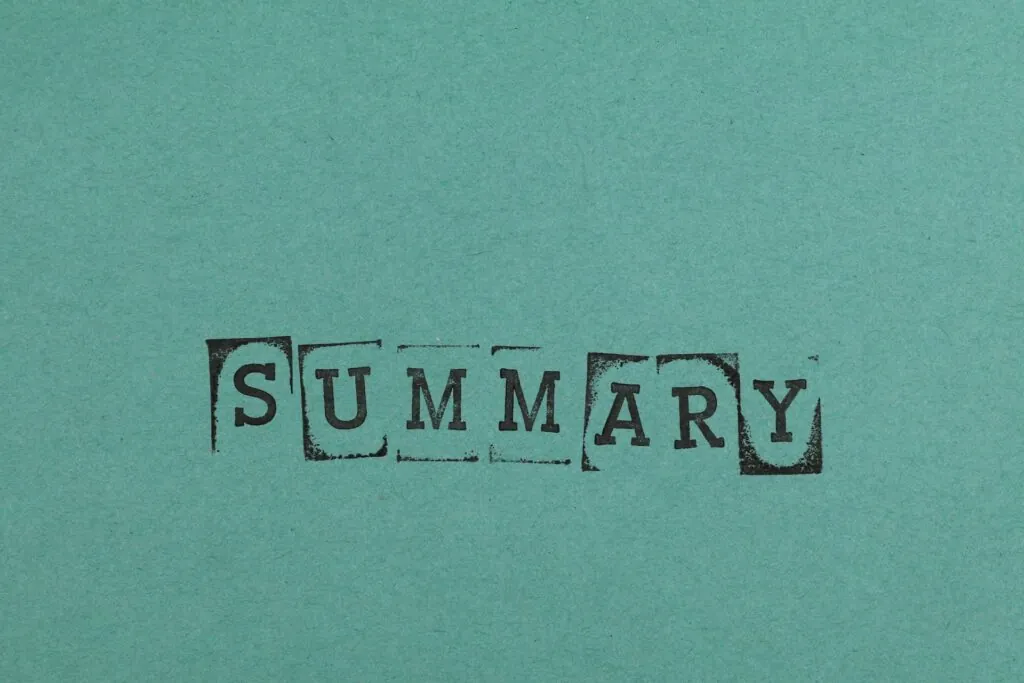 Wrapping It Up
Having a lot of options when outsourcing inside sales to a partner is great — but it can easily become a curse in disguise. It makes it harder for you to make a quick hiring decision as you'll find yourself stuck analyzing different partner profiles.
The truth is:
Working with a bad inside sales firm may cost you time and money, but stalling the selection process can also keep your company from making any progress. Ideally, you should go with a reputable company that you can trust that's also offering relevant services. And if things don't work out, you can always hire a new firm.
Another important thing to keep in mind is this:
Real results take time when it comes to sales. Before an outsourced team of ISAs can help you sell more, they need to understand your ideal clients and know your products. So give them a few months to adapt and they'll be able to develop a strong sales process that gets you tangible results.